Mexican-Kenya academy award winning
Recently
Academ
y award winner
Kenyan actress Lupita has beguiled the world with her talent and elegance, and she proved that beauty comes in all shades. Lupita who is more than just freaking beautiful is also smart, she is an alumni of Yale School acting school whose former students include fellow academy award winner Meryl Streep
And many more academy award winners.
Lupita is Hollywood's latest It girl as
she has beguiled the world with her acting as Patsy
in multi award
winning critically acclaimed 12 years slave film
.
Based on Solomon Northup book
directed by Turner/Bafta and Academy award winning
Steven McQueen.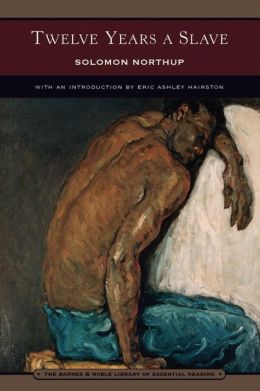 .
Getting nominated for every acting award for her powerful performance in 12 years slave and winning few including the big one, Academy award for best supporting actress
.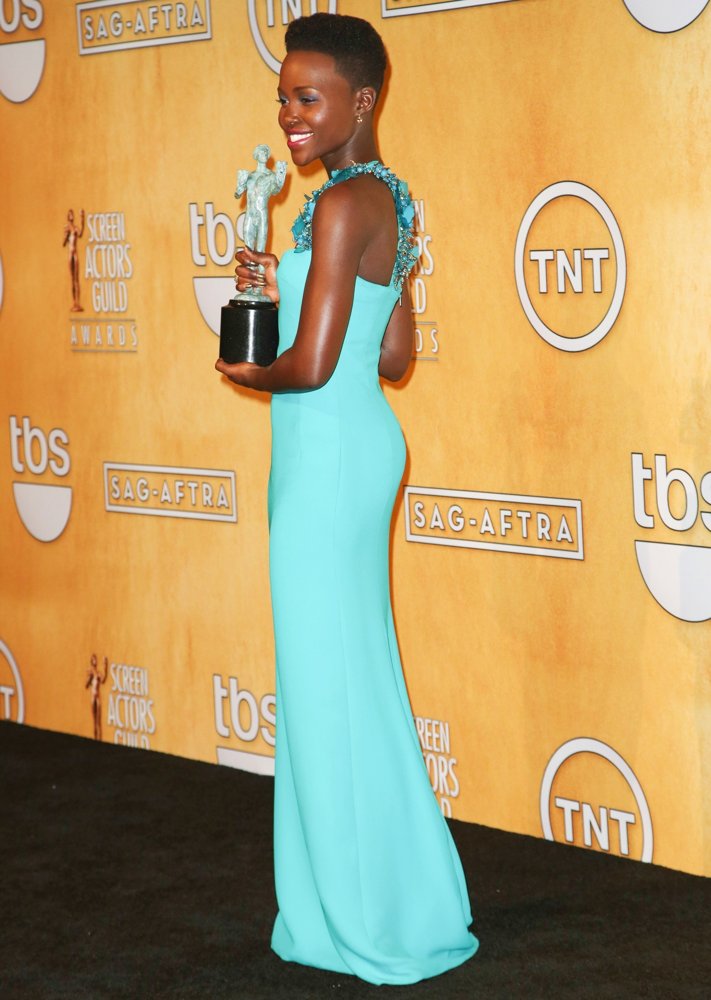 Along the way
Lupita has become stellar fashionista, already bagging herself Miu Miu campaign
.
Becoming a covergirl covering many magazines in short space of time.
Lupita with Anna Wintour and Naomi Watts in Calvin Klein show during NYFW.
As award season is coming to end, Lupita attended another award ceremony,
Essence Magazine's 7th Annual Black Women Hollywood Luncheon. Where she read
a letter
she received from a fan who was just about to lighten her skin with product made by Nigerian singer Dencia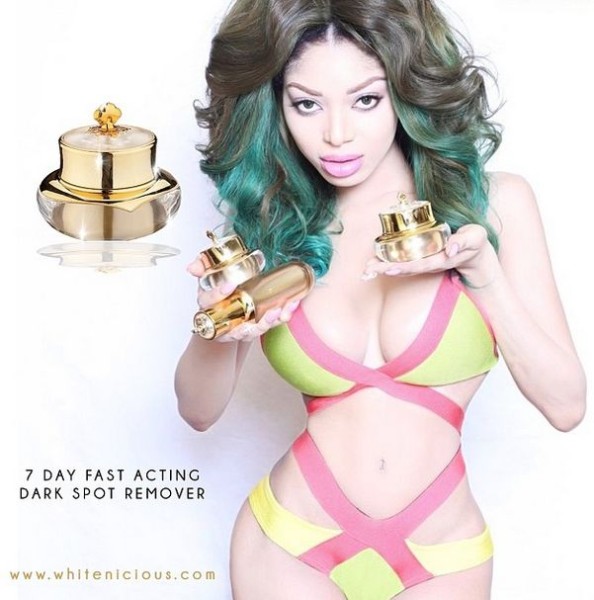 .
Lupita said '' I want to take this opportunity to talk about beauty, black beauty, dark beauty. I received a letter from a girl and I'd like to share a just it with you: 'Dear Lupita, I think you're really lucky to this black but yet this successful in Hollywood overnight. I was just about to buy Dencia's Whitenicious cream to lighten my skin when you appeared on the world map and saved me.'' Lupita said ''My heart bled a little when I read those words, I could never have guessed that my first job out of school would be so powerful in and of itself and that it would propel me to be such image of hope in the same way that the woman of The Color Purple were to me''. Lupita continued
'' I remember a time when I too felt unbeautiful. I put on the TV and only saw pale skin, I got teased and taunted about my night shaded skin.''
Lupita continued '' and when I was teenager my self worth grew worse, as you can imagine happens with adolescence. My mother reminded me of often that she thought that I was beautiful, but that was no conservation, she's my mother, of course she's supposed to think I am beautiful, and then...Alek Wek
a celebrated model, she was dark as night, she was on all the runaways and in every magazine and everyone was talking about how beautiful she was. Even Oprah called her beautiful and that made it a fact. I couldn't believe that people were embracing a woman who looked so much like me, as beautiful. My complexion had always been an obstacle to overcome and all of a sudden Oprah was telling me it wasn't. It was perplexing and I wanted to reject it because I had begun to enjoy seduction of inadequacy. But a flower couldn't help but bloom inside of me, when I saw Alek I inadvertently saw a
reflection of myself that I could not deny. Now, I had a spring in my step because I felt more seen, more appreciated by the far awar gatekeepers of beauty. But around me the preference for my skin prevailed, to the courters that I thought mattered I was still unbeautiful. And my mother again would say to me you can't eat beauty, it doesn't feed you and those words plagued and bothered me; I didn't really understand them until finally I realised that beauty was not a thing I could acquire or consume, it was something that I just had to be. And what my mother meant when she said you can't eat beauty was that can't rely on how you look to sustain you. What is fundamentally beautiful is compassion for yourself and for those around you. That kind of beauty inflames the heart and enchants the soul. It is what got Patsy in so much trouble with her master, but it is also what has kept her story alive to this day. We remember the beauty of her spirit even after the beauty of her body has faded away. And so I hope that my presence on your screens and in the magazines may lead you, young girl , on a similar journey. That you will feel the validation of your external beauty but also get to the deeper business of the being beautiful inside.
There is no shame in black beauty.''
There is no shame in black beauty, black beauty comes all shades as do women of many races.
Lupita has taken the revolution that Alek has started and brought to wider world, to young girls who are told their shade of skin is wrong and order to be beautiful they have to be lighter. Beauty doesn't come in one prototype. Black women can be any shade and still be drop dead gorgeous.
Alek Wek is
British model via the
Sudan now South Sudan, Alek is an ground breaker akin to
Iman and
Beverly Johnson.
Unlike other models whose features could be called eurocentric, the East African beauty has conquered world of fashion and opened the door for dark skinned models and fellow countrywomen such as Ataui Deng and Ajak Deng. Alek has so far illustrious career working with the
late great Herb Ritts
and fronted campaigns from her ground breaking Nars campaign to many more.
she covered magazines from across the world.
What Lupita highlighted is inspiring,she has touched someone's life, she had made someone appreciate their beauty.
But the woman whose product the fan was about to use to lighten her skin, in belief that light skin means beautiful has come out lashing on twitter. With an incoherent rant.
Showing that sometimes grace, intelligence are part of package of being beautiful. There is beautiful, then there is hollow beauty.
.
The saying that is global now, ''beauty is in the eye of the beholder'' is sometimes more than accurate. Everyone has different idea of what is beautiful. In modern times what is beautiful is influenced by colonial ideology that is pushed further by advertising where Scandinavian Germanic look is beautiful
To be considered beautiful specially if women is black, she has to be mixed with something, in order to be beautiful. And many have fallen for this. Beautiful dark skin women's beauty reason with God awful ''You are beautiful for dark skinned.''
Black or dark skin, isn't solely African thing. There are dark skinned Asians such as the Cham people
and others from India, China to Philippines and Thailand.
This notion of ''you are beautiful for dark skinned'' has created a mental disease that exist today and affects millions of young girls around the world.
To be beautiful one has to be light...lighter,i
f black beauty is recognised
she isn't ebony queen but an ''exotic'' beauty who could be mixed with something
.
The issue of colour isn't one black women face alone, it's something
Asian women face it too, and so do women of colour around the world
.
Asian woman come in different shades, some are darker than most African and some lighter than some Europeans.
In Asia since 700 B.C
men have chased pale women as they saw pale skinned women as mark of beauty. This was down social class, peasants and
working classes skin were darkened by the sun as they did did manual labour in the outdoors.
For centuries people of stature have craved for light skin regardless of continent.
In Europe, during the Elizabethan and Renaissance period, the upper classes applied white powders this was way to let others known of social stature
.

This of course lead to...lead poisoning. Since then t
o become beautiful, many have turned to bleaching to achieve that desirable tone they believe will make them feel beautiful and be considered beautiful. In USA
skin bleaching creams have been advertised towards the African American community for more than half century
since 1932
.
Many well known African American/African Latinos and Caribbeans have been accused of bleaching their skins. Sammy Sosa a baseballer, has said he used bleaching cream to soften his skin but instead ''
bleached accidently.''
Jamaican dancehall rapper Vybz Kartel came under fire, and has stood up for his reasons for wanting to bleach his skin.
.
While others skins have been bleached,
L'oreal came under fire, when they released the posters for their Feria hair colour fronted by Beyonce.
Skin bleaching isn't something that is done by African American,Latino or Caribbeans but also by Africans back in the continent where
skin bleaching has become also an epidemic
.
South African singer Mshoza has been opened about her skin bleaching
In Asia, skin bleaching and lightening is a big and lucrative business.
According to research done by AsianScientist.com, Asia is home to largest skin whitening market in the world
.
Japan, Korea, China and India ''view whiter skin as a symbol of beauty, good health, and high social status.''
When we think of skin bleaching products we tend to think of some obscure company producing skin bleaching products, but that couldn't be further from truth
.
Here in Europe most of us have two or four products made by L'oreal in our beauty bags
and most likely we have all used trusted L'oreal hair products.
.
In Asia L'oreal has other products on sale, the french cosmetic behemoth is world's largest producer of skin whitening products with sale worth more than $1.3 billion in China
and its esteemed that market could be worth more than $10 billion by the end of the decade.
Japan alone spends each year,nearly $5.6 billion a year on skin whitening products.
L'oreal isn't alone in being business of skin bleaching or whitening. Estee Lauder an
d it's subsidiary Clinique both offer 15 skin whitening products in Asia alone with Maybelline even on the action.
Back in 2003
Estee Lauder hired their first non white model, that model was Ethiopian
super model and designer Liya Kebede.
In 2010, Estee Lauder hired their first Asian model in Chinese supermodel Liu Wen
.
So it uneasy when, Liu Wen's image is used to promote skin bleaching,
joining Hilary Rhoda
.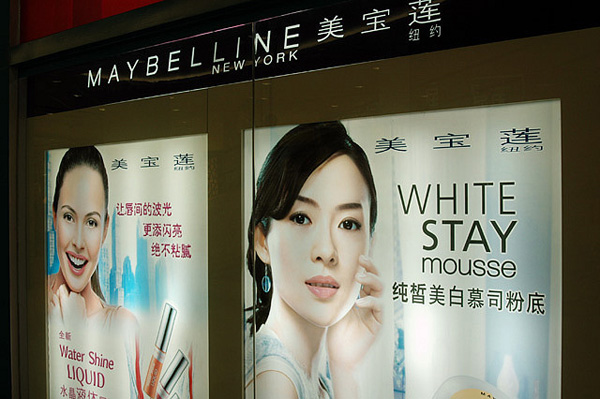 . Neutrogena is in the action with campaign fronted by Deepika Padukone

.
Skin whitening is also huge in Thailand.
L'oreal is one the largest manufacturers of skin lightening and whitening companies in India behind Fair and Lovely
.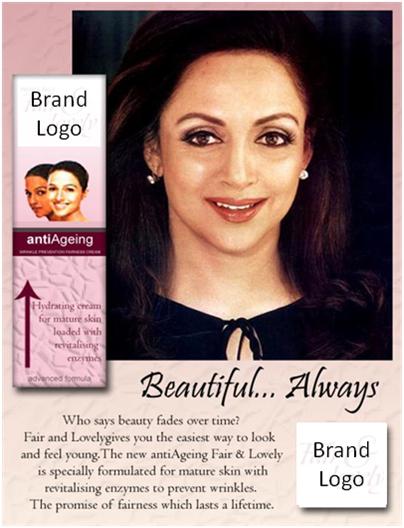 Indian magazine also digitally lighten the skin of their cover models and actress. Victoria Secrets and former YSL Cosmetic model Ujjwala Raut
was made unrecognisable by Elle India and FHM India
.
Despite the billion dollar skin lightening industry in India, in 2010
Vogue India
decided to take stand against only light skin Indian narrative, when the magazine put Lakshmi Menon fellow dark Indian models on the cover
.
Elle India
lightened
Aishwarya Rai Bachchan
beyond recognition