The allure and pull of Marilyn Monroe is strong enough to be cover girl fifty two years after her death.Marilyn has become an fixation of most young girls and women.
While the question of Marilyn's place in history is debatable whether she is just a sex symbol or a woman who overcame obstacles to become an global obsession
.
Even after death she is still selling magazines.
Marilyn has graced the cover of Vanity Fair 2008 and again 2010 and again June of this year.
In 2010 Marilyn wasn't the only cover girl of the gone era. Princess Grace Kelly covered Vanity Fair also
The very much imitated(channeled) icon/muse/actress has been also been the inspiration for many magazine covers where modern actress has turned into Marilyn.
Madonna recreated Marilyn in her 1991 Vanity Fair cover.
Michelle Williams who portrayed Marilyn in My week with Marilyn.
channeled Marilyn as she covered Vogue US and Germany and GQ.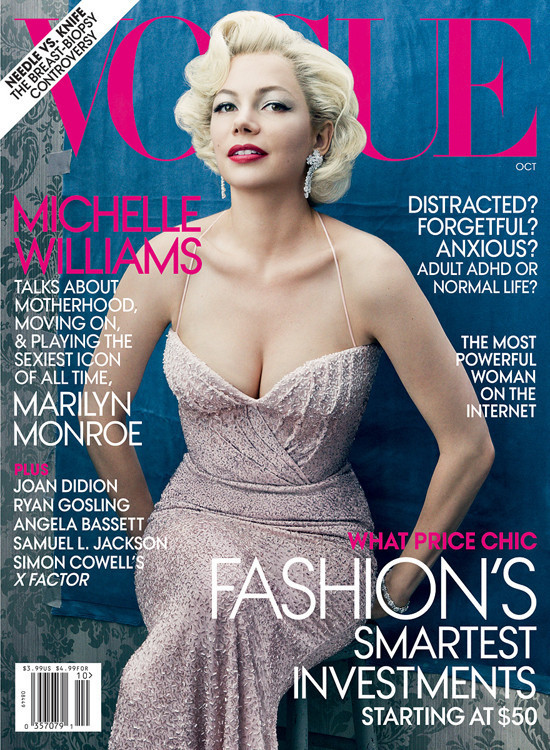 Naomi Watts channeled Marilyn in WestEast magazine and BlackBook and once more in Madame Figaro in which and
Milla Jovovich also channeled Marilyn.
In 1953 Marilyn was Playboy first ever cover girl and she is back as one once again as she is now
covering US Playboy's December issue.
Since 1952 Marilyn's images have been used on the cover of Playboy magazines around the world and many have channeled her such as Lindsay Lohan
.
The controversial entertainment for men titling magazine has had various cover girl from animated housewive Marge Simpson to comedian Jerry Springfield who was on the cover in 1993 and Dan Akroyd was on the cover with Pamela Anderson in character of his film Coneheads and Seth Rogen covered in 2009 in the same year comedienne and chat show host Chelsea Handler also covered the mags December issue. Bruno Mars covered this years music issue.
Actress
In 1977
Barbara Streisand appeared on the cover US Playboy her one and only Playboy cover
following year both Dolly Parton
and original Charlie's Angel Farrah Fawcett were on the
cover.
Farrah had more covers since then
In 1979 Bolivian/American actress and icon Raquel Welch covered French Playboy in 1982 and few more times with Bo Derek right behind her.
Academy winner Sally Field was cover of the mag in 1986
Bo Derek 80,81,84,94 etc, etc.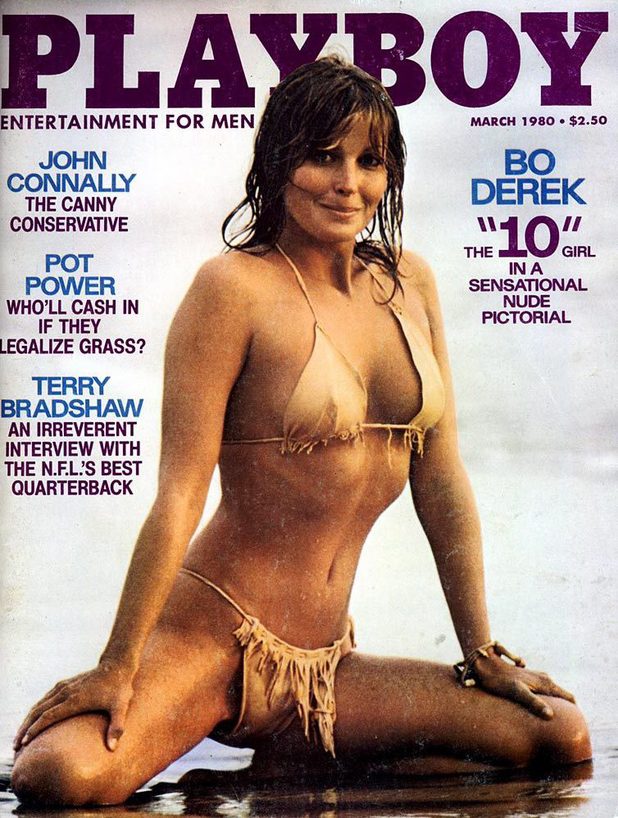 Jackie Collins got uncovered by the mag in 1983.
Goldie Hawn appeared on the cover of the US Playboy in 85.
Kim Basinger 1983,88, etc..
Sherilyn Fenn 1990, Sharon Stone 1990,1992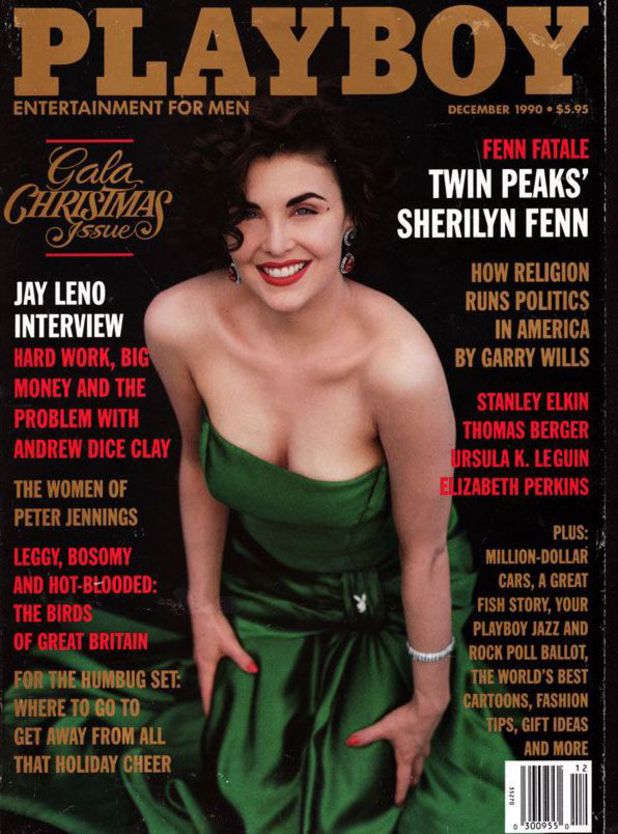 Mimi Rogers 93 Shannon Doherty 94,
Robin Givens 94,
Drew Barrymore 95,
Charlize Theron 99.
Darryl Hannah 03,Tia Carrera 03.
Peta Wilson 04
Teri Polo 05, Juliette Binoche 07 (FR),Garcelle Beauvais 07 (US).
Anna Faris played ditzy playboy bunny in House Bunny covered the mag in character in 2008 and Tara Reid covered in 2010.
Jessica Alba sued Playboy when the US edition used an promotional image of her from her film with Paul Walker Into the Blue
on its cover
.
Hugh gave an apology and paid a fee to Jessica's choice of charity.
In 2010 Lara Stone sued the French Playboy for using images of her in their June issue.
Models
While some models hate the idea of being associated with Playboy magazine, there are many who are more than happy to pose for the magazine,s
upermodels such as Shari Belafonte,Christie Brinkley,Paulina Porizkova,Cindy Crawford, Iman.
Stephanie Seymour, Naomi Campbell, Elle Macpherson and Claudia Schiffer. Rachel Williams, Kylie Bax and Rachel Hunter. Liz Jagger,Lily Cole and Bianca Balti to name a few.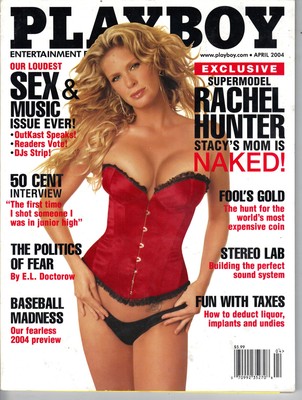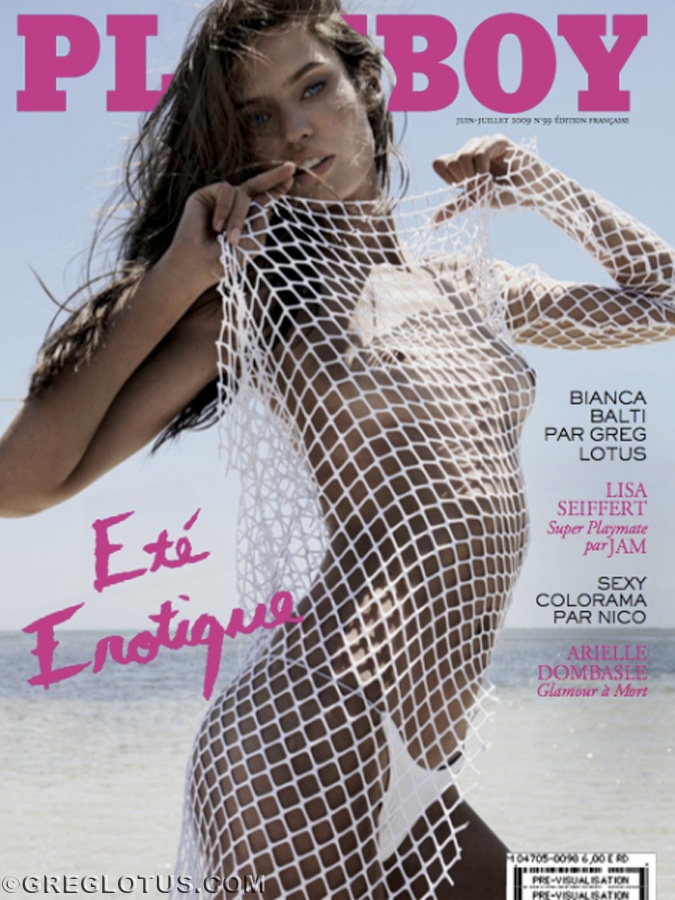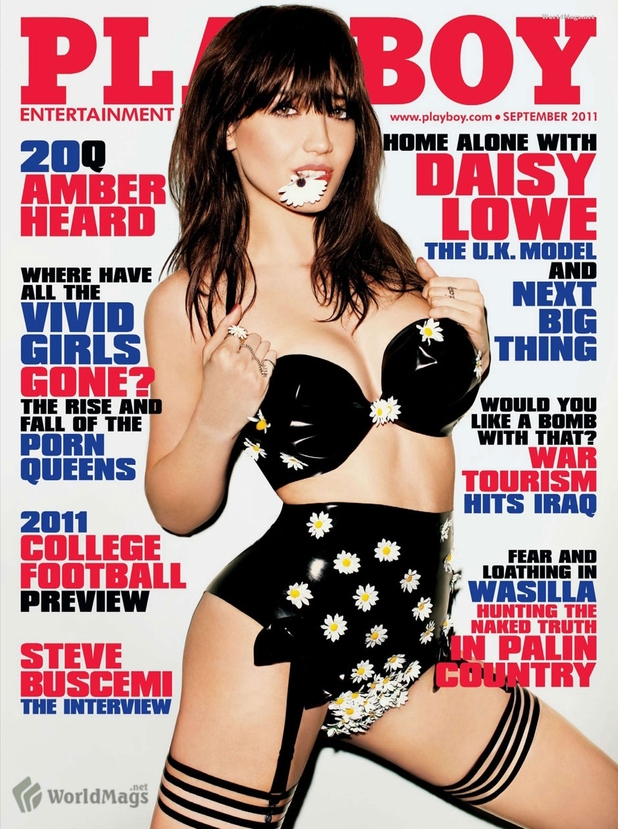 Singers such as Madonna, Geri Halliwell found themselves on the cover of international Playboy magazines back of old pictures that came back to haunt them.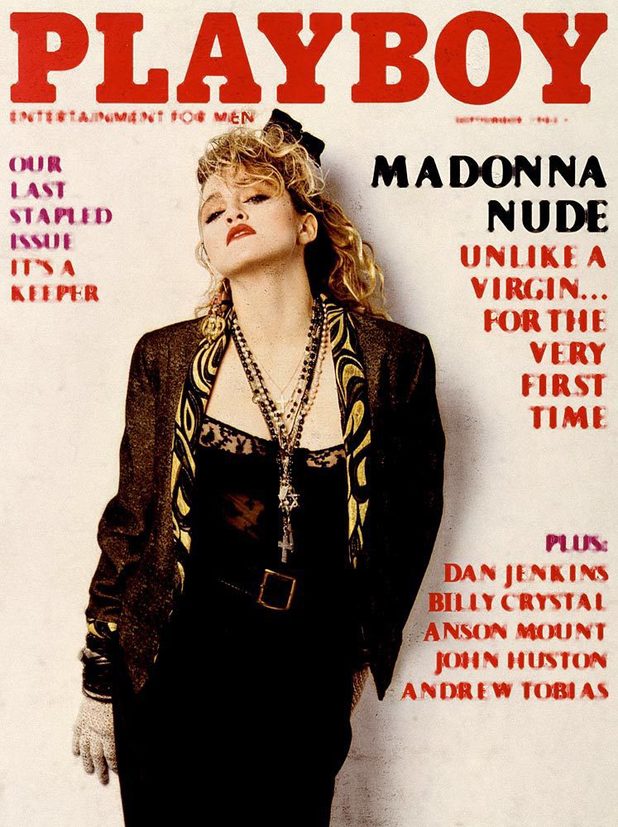 Madonna got few more covers under her belt.
Ginger Spice's old nude photographers got her on the cover of Playboy on 1998.
Mariah covered the mags music issue in 2006 and
Danity Kane singer Aubrey covered the mag in 2009
While others appeared on the magazine's music issue wearing more clothes apart from 80's teen princess Tiffany went nude for Playboy in 2002
.
Paris Hilton covered the mags Sex and Music issue in 2005.
Kim Kardashian covered in 2007
and RHONY Kelly Bensimon and Heidi Montag 2009.
It's weird finding covers from Playboy magazine past that look... innocent. A word, I never thought i'd use when comes to playboy magazine cover.