One item on any girl's closet that most of us don't mind spending extra time looking for. Is the perfect pair of shoes. Of course there is certain shoe for every dress and mood
c
heck out Simona Vanth& Arielle de Pinto's sexy
gold ankle booties.
There are many great shoes designers and labels, whose shoe give one a shoegasm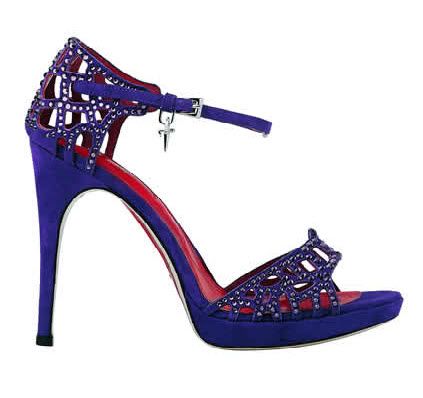 And then there are shoes that are like work of art.
and should just remain that.
Good shoes make you taller and feel sexier and leaner.
But now days with shoe fashion being six inch and higher and ankle breakers reigning in fashion. And every ''fashionista'' trying to be edge with something unordinary.
Do we actually ever think of the health cost.
According to statistics women in Britain alone are paying over £ 30 million a year for to fix the damage done by
high heels.
So is fashion really worth the hidden health damage to our feets?
In 2002 on the cover of POP magazine

Elizabeth Hurley wore shoes that have become an beacon today to every ''edgy fashionista''. The shoe, that Liz wore the spiky ballet shoes that cause muscle spasm but they have been
These sadomasochist shoes that recreate the Chinese footbinding
are instyle
and big question is... are they worth the pain and health consequence in the long run.
Here is example of how absurd the shoe game has got, t
hese extreme
platform
heel shoes are made by Insa and the front heel is made out elephant dung
are they made for walking?