VOGUES International magazine covers
Vanessa Axente&Marlon Teixeira Italy. Giselle Bundchen&Rhea Durham ad for Dior from the 00's covers Paris.
Linda Evagelista Russia.
Julia Nubis&Black Caviar Australia. Natalia Vodianova UK. Anna Hathaway US,Edita Vilkeviciute
Greece. Aymeline Valade Japan, Zhang Rong Rong Taiwan. Clara Delevigne Korea. Karlie Kloss Vogue China. Kalki Koechlin India. Daria Strokous Portugal. Toni Garrn Germany. Doutzen Kroes Netherland. Kate Moss&Rianne Ten Haken Spain. Joan Smalls Turkey. Coco Rocha Mexico.Isabeli Fontana Brazil
Harper's Bazaar International magazine covers
Quinta Witzel Singapore.
Samantha Gradoville Turkey.Marion Cotillard UK. Lindsay Wixson Korea. Masha Hongkong, Georgia May Jagger Oz. Sabrina Garciarena Argentina. Diana Dondoe. Romania.Taylor Swift US. Daphne Guiness China. Tamara Weijenberg Russia. Heather Marks Spain. Anna V Brazil. Quinta Witzel Malaysia
Elle International magazine covers
Kate Moss Japan.
Beret Saat Turkey.Valentina Zelyaeva Germany.Kiera Knightley France,Sara Carbonero
Spain. Cameron Diaz UK,
Esther Heesch Denmark,Rosie Huntington-Whiteley Finland. Michaela Kocianova Norway. Madelen de la Motte Sweden. Wilma Elles Bulgaria. Singapore,Thairine Garcia
Brazil,Ashley Smith Mexico,Taylor Swift Canada,
Caroline Dhavernas Quebec,
Diana Penty India. Jennifer Lawrence US, Patricia van der Vliet Netherlands. Kinga Rusin Poland, Rianne Ten Haken Russia. Nyok Wesselius Italy.Jhenyfy Muller Portugal.Katy Perry Vietnam
Cosmopolitan International magazine covers
Taylor Swift US Cosmopolitan. Zooey Deschanel Czech. Milla Jovovich Indonesia& Argentina.Cosmopolitan UK has two cover
Kardashians& One Direction,Taylor Swift France.Kristen Stewart Norway. Ashley Green Germany. Tyra Banks South Africa. Rihanna Serbia
Kiera Knightley covers Flare&Allure US.
Edita Vilkeviciute Allure Russia.
Kate Moss Vanity Fair UK.
Ines Sastre Vanity Fair Spain.
Scarlett Johansson V,John Galliano V Man. Marc Jacobs Dazed&Confused. Alicia Keys Billboard&Complex and Jet. Tyra Banks Arise&West Asia Magazine, Alek Wek Under The Influence&Corduroy. Nathalia Oliveira IKI, Marion Cotillard W US. Constance Jabolonski W Korea. Grace Goddington ID. Nicole Kidman Dujour. . Daniel Craig Rolling Stone US. Eniko Mihalik Numero China. Heidi Klum Amica Italia. Kate&Naomi Interview Russia
Glamour International magazine covers
Cheryl Cole UK. Selena Gomes US.
Emma Watson Italy.Kirsten Stewart Poland.Natalia Vodianova Russia.
Katie Holmes Hungary.
Victoria Beckham France.Blake Lively Netherlands. Diane Kruger Germany. Bar Rafaeli Spain
Marie Claire international magazine covers
Leila Bekhi France, Nicole Scherzinger UK, Isabella Fontana Spain,Victoria Beckham OZ,Soha Ali Khan India.Jessica Chastain US. Giovanna Antonelli Brazil. Natalia Vodianova and Jonathan Rhys Meyers Russia. Daniala Pestova Czech Republic.Miranda Kerr South Africa.Uma Thurman Hungary
Instyle international magazine covers
Dakota Fanning Instyle UK, Catherine Zeta Jones Instyle US.Isla Fisher OZ. Jennifer Lopez Turkey. Renata Litvinova Russia.Olivia Palermo Germany
L'officiel International magazine covers
Kasia Smutniak L'officiel Paris&Netherlands .Derin Mermerci Turkish L'officiel, Laura Neiva L'officiel Brazil. Rawiwan Bunprachom L'officiel Thailand. Liza Adamnko L'officiel Singapore. Snejana Onopka
GQ International magazine covers
Ashley Green lands her first UK GQ cover.Rihanna&Channing Tatum US GQ.
Lana Del Rey Russia GQ.
Daniel Craig GQ Japan&Germany. Carlo Cracco GQ Italia,Lena Gercke GQ Spain. Burak Ozcivit GQ Turkey. Huang Xiao Ming GQ China, Ajay Devgn GQ India. Chris Hemsworth Australia.Javier Bardem Russia, Eva Longoria Mexico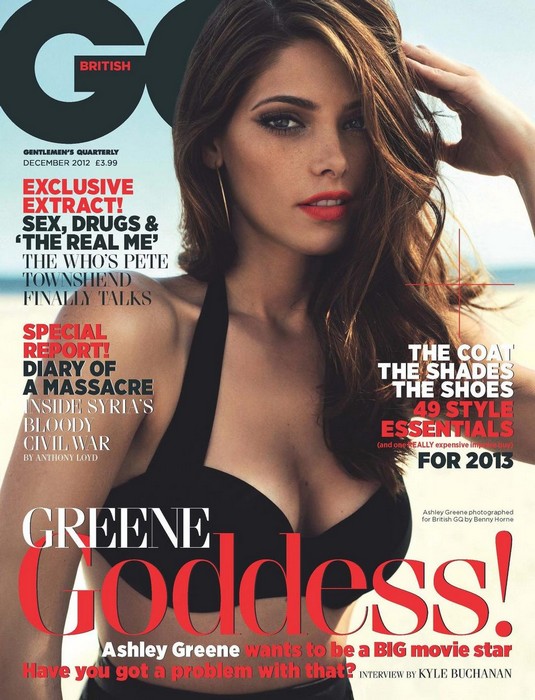 Esquire International magazine covers
Big Bang Theory's Kaley Cuoco Esquire Mexico. Mel Gibson Esquire Russia.Miranda Kerr Esquire UK. Philip Seymour Hoffman Esquire Malaysia, Clint Eastwood Esquire Greece. Jake Gyllenhaal Singapore. Bradley Cooper US. Karl Lagerfeld
Men's&Women's Health International magazine covers
Sergio Ramos Men's Health Spain, Matthew Fox Men's Health UK, Kerry Washington Women's Health US.Maria Menounos Men's Health US. Mamed Chalidowa Men's Health Poland.Melinda Bam Women's Health South Africa