If you are in Manchester or heading there then check the Subversion exhibition that runs at the Manchester Corner House Gallery. It's exhibition by contemporary Arab artist and their rethinking and exploration of the Arab identity in 21st century. It's curateted by Omar Kholeif and it runs from 14th April to 5th June 2012.
Here is two that caught my eye.
This is piece is by Palestinian Larissa Sansour and it's called The Nations State 2012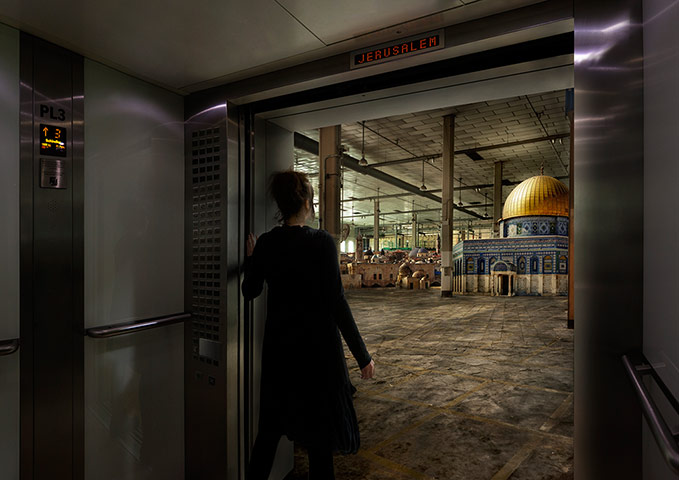 Larissa did this part of sci-fi photo series conceived during the Palestinian's bid for the UN nationhood. Larissa imagined a world where Palestinian finally had their own state in a shape of one skyscraper where each Palestinian city having it's own floor. the holy city of Jerusalem would be on the third floor and Bethlehem would be on the fifth floor and Ramallah would be on the fourth floor. Literally that one sky scraper would house the whole Palestinian nation.
This is Waked Sharif and it's called 'To be continued'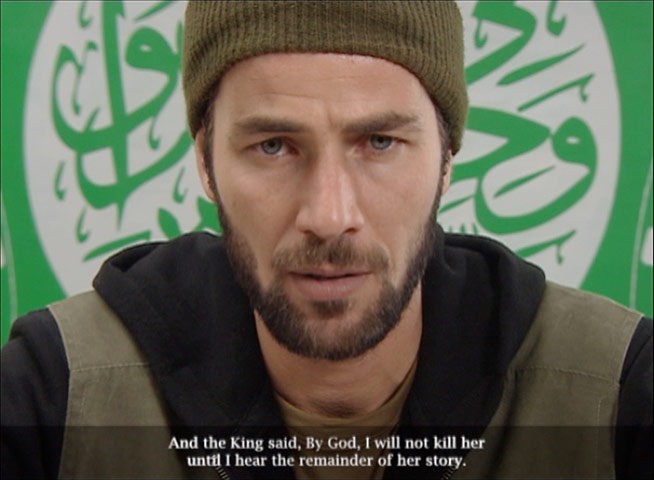 Waked's bold and adventurous piece is his take on the on the general conformity of the suicide bombers last video. Wake's pokes fun at with his reading of the Arabian folklore of Scheherazade and One Thousands and One Nights
and
.
There is of course more art work there such work by emerging Gaza film makers who will showcase their 2010 short film the Arab Tarzan and their new film.