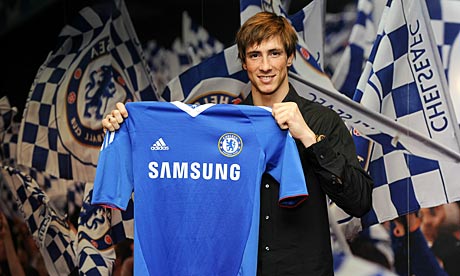 Fernando Torres has left Liverpool FC and joined the Blues in Chelsea. Sad day indeed for the Liverpool supporters. Fernando's transfer broke the English transfer record. His transfer from Liverpool is worth
£50M.
Torres will be paid £175,000 a week (Nice if you can get).
Torres joined
Liverpool in 2007 when fellow Spaniard Rafa Benitez was manager
.
He transferred from his home town team of Atlecito Madrid.